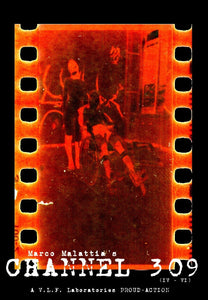 Der wohl umstrittenste Titel in der Geschichte von Black Lava Entertainment bekommt endlich eine Fortsetzung.
Noch härter und perverser! Dieser Film lässt den ersten Teil wie einen Kinderfilm wirken! Bereits der erste Teil wurde
von allen großen Festivals und Kritikern abgelehnt! Sei bewusst worauf du dich einlässt!
"...werden moralische Grenzen nicht nur überschritten, sondern völlig eingerissen. Gewalt wird glorifiziert, sexuelle Demütigung
zelebriert und Tabus für nichtig erklärt. Dem Zuschauer, und nicht nur ihm, wird wiederholt dreckig ins Gesicht gespuckt..." 
DEAD ENDS MAGAZIN

The second report of sexual gnosis, disfunctional porn and kali yuga erotism!
- Episode 4
- Episode 5
- Episode 6
- The Motel Files