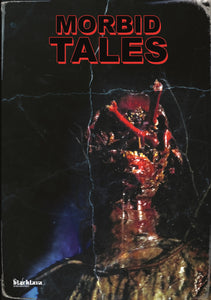 Morbid Tales is an anthology that Features the very first 3 short movies of Brian Paulin.
Including Sacrificial Birth (1990), Final Scream (1990) and The Shifters (1991).
Morbid Tales also includes a brand new wrap around story that includes a finale that rivals the over the top endings to this movies that people expacted from Morbid Vision Fims. 
includes:
- Main Movie
- Audio Commentary
- German Subtitles
- Behind the Scenes
- Outtakes
Language: English
76min UNCUT
Codefree, PAL